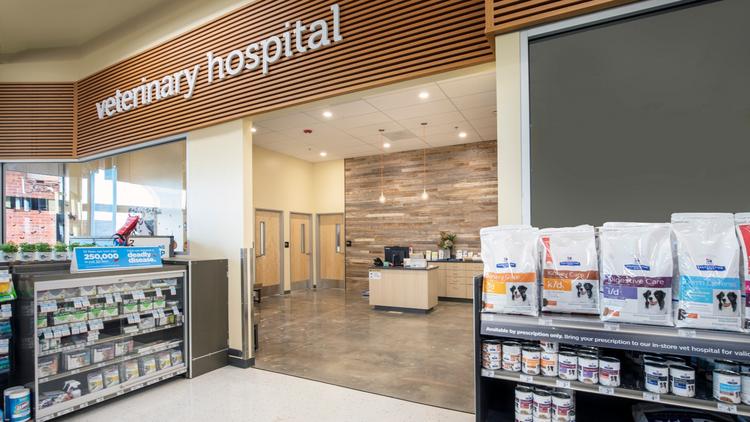 Chesterfield-based Knoebel Construction completed three veterinary hospital projects for Petco, including this one in Manhattan, Kanas.
Knoebel Construction has completed the buildout of new veterinary hospitals inside existing Petco store locations in St. Peters; Omaha, Nebraska; and Manhattan, Kansas. Each project cost an average of $370,000, officials said.
The Chesterfield-based contractor also was selected to add three more veterinary hospitals inside Petco stores in the Las Vegas area.
Each of the veterinary clinics are between 1,500 and 2,000 square feet and feature a reception area and a waiting room; four examination rooms; and X-ray and surgery rooms. As part of the project, Knoebel had to relocate existing spaces to accommodate each of the new clinics.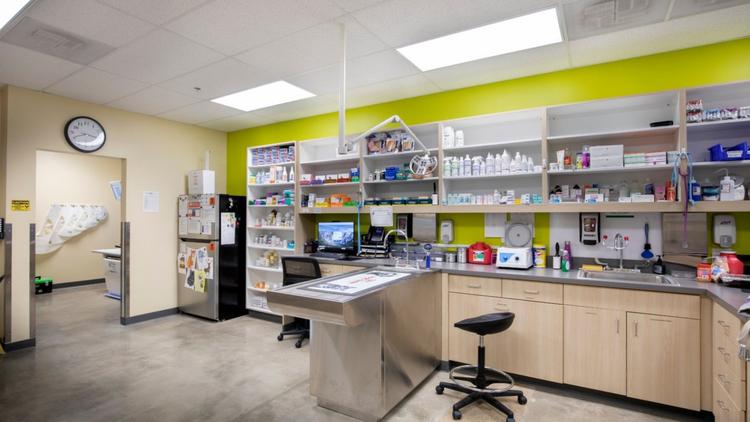 The new veterinary clinics offer a range of medical services for pets, including routine exams, minor surgery, X-rays and vaccinations.
A primary challenge for the contractor was completing construction while the stores remained fully operational, officials said. As a result, Knoebel completed the first few weeks of demolition and construction in the evening, after normal business hours to avoid the disruption.
Knoebel has worked on a variety of projects recently, including the construction of The Learning Experience in Ellisville, an early childhood education franchise that is opening three locations in the St. Louis area. The company also worked on Melvin Brewing in Eureka, which opened its doors this summer. Knoebel converted the existing space at 110 Hilltop Village Center Drive into the new brewpub. The $2.1 million project took two years of planning and six months for the construction build out, officials said at the time.
The construction company recently was named one of the St. Louis region's fastest-growing private companies, with 94.21% revenue growth between 2016 and 2018. Knoebel posted $80.05 million in 2018 revenue.